Moroccan Lapis Lazuli - Chunky Tusk Necklace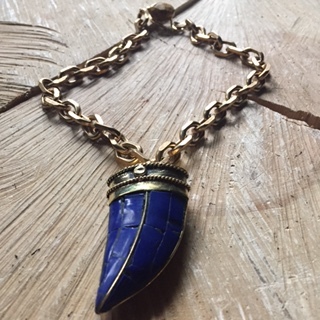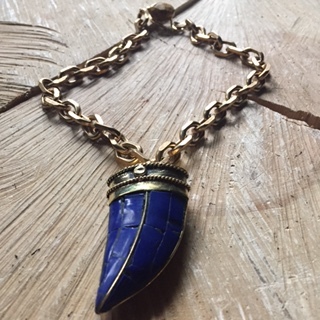 sold out
Moroccan Lapis Lazuli - Chunky Tusk Necklace
< < < N O M A D I C V O Y A G E > > >
A Collection of Jewelry and leather accessories that take the wearer on a nomadic voyage where fashion meets culture and beyond.
The Moroccan Necklace has a large Lapis Lazuli tusk pendant and hangs from a Chunky brass chain. A majestic gem!
Necklace length is adjustable but worn as the shorter version.
Tusk measures 2.5"
Nomadic Beauty