Unbridled l. Caged Labradorite -Ivory Leather Tassel Necklace on Brass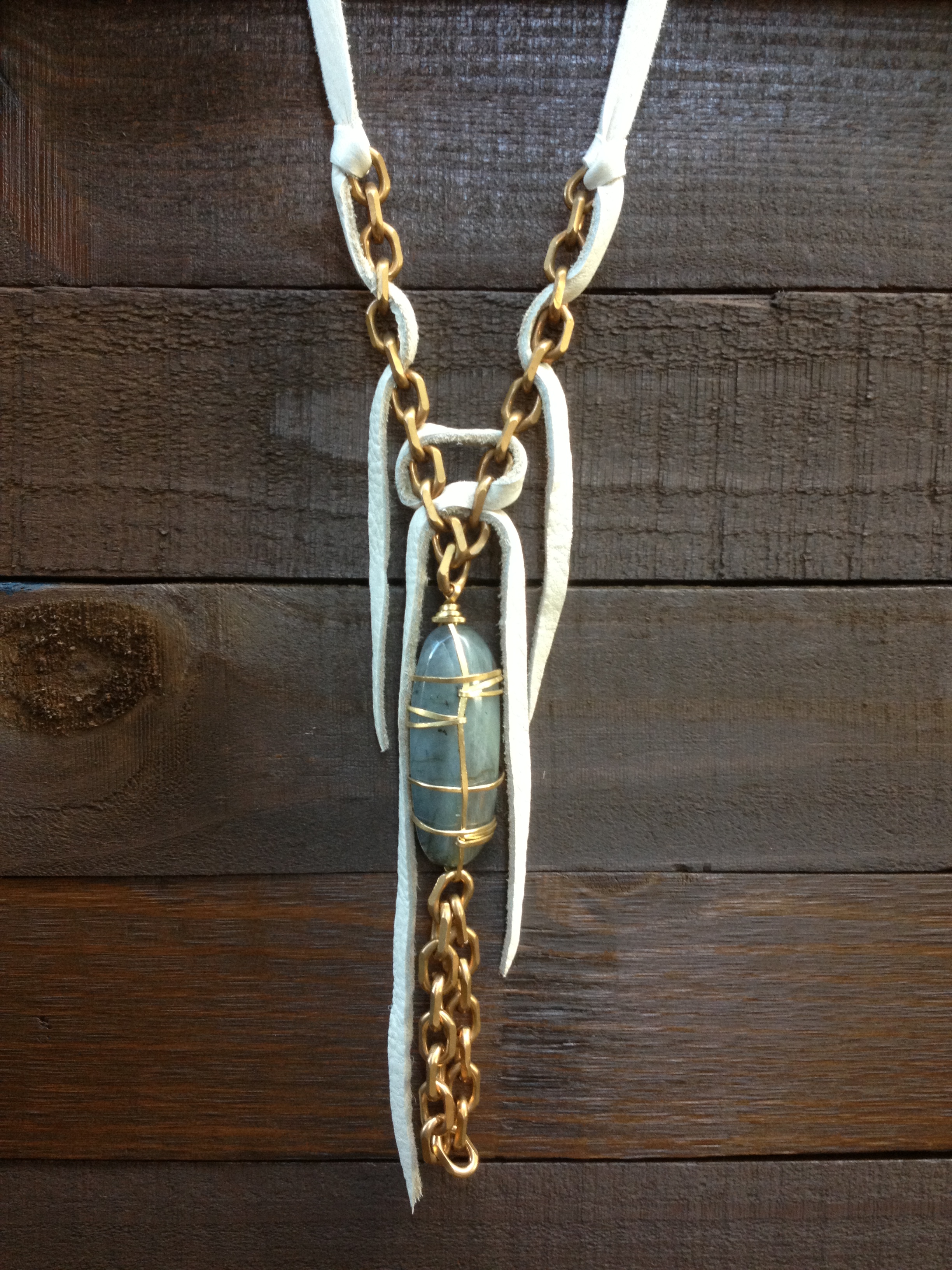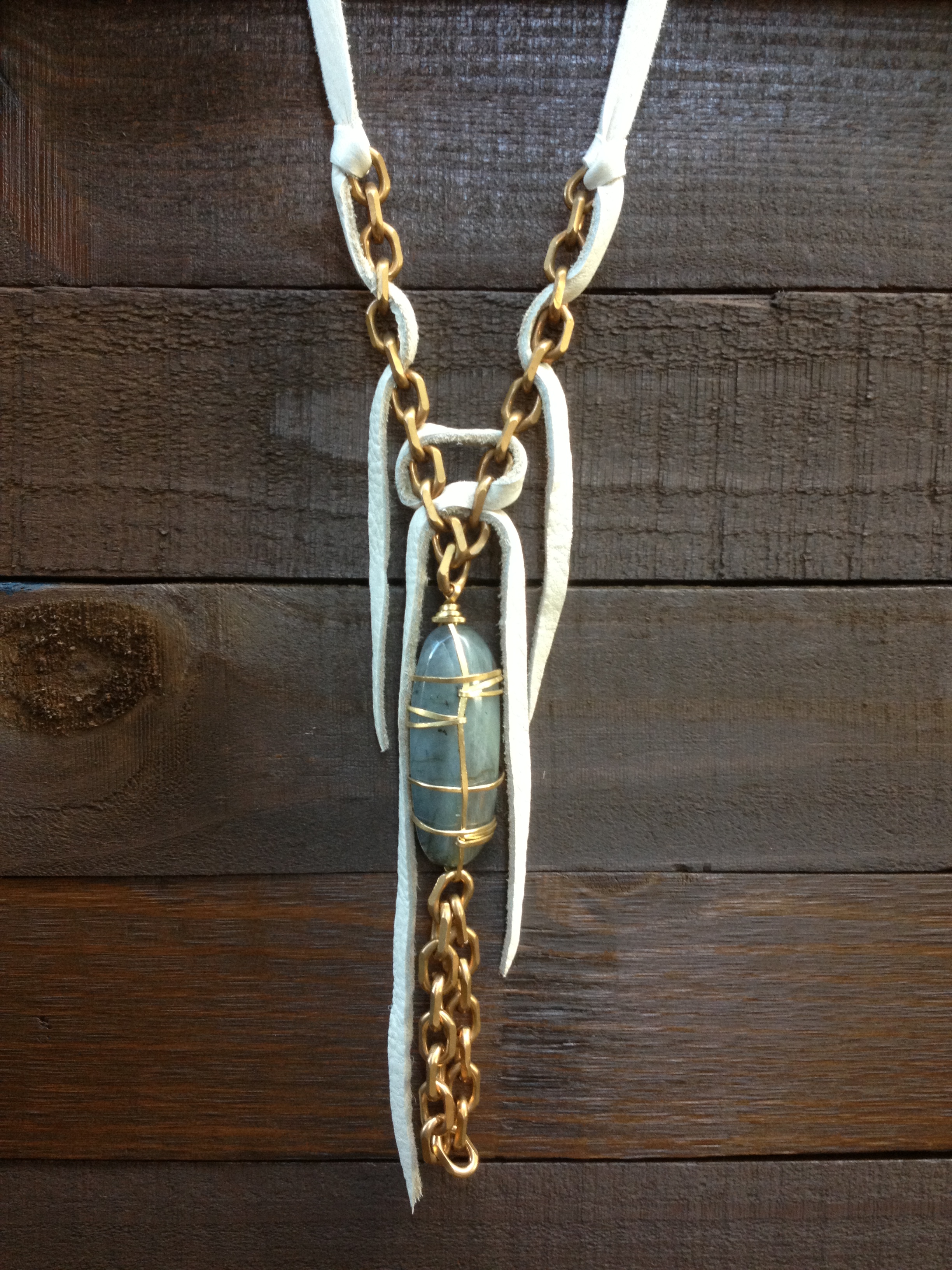 sold out
Unbridled l. Caged Labradorite -Ivory Leather Tassel Necklace on Brass
One of a Kind!
Unbridled l. A line of leather, brass & gem jewelry that evokes the spirit of wild horses running freely across the open plains.
Long Ivory leather tassel necklace with a large caged Labradorite pendant on vintage brass chain.
Length is adjustable and looks great worn high on chest or worn longer for a layered look.
Labradorite is a member of the Feldspar family and is treasured for its remarkable play of color, known as labradorescence. The stone, usually gray-green, dark gray, black or grayish-white, is composed in aggregate layers that refract light as iridescent flashes of peacock blue, gold, pale green, or coppery red. The predominant blue varies within the light, displaying hues from deepest blue to various shades of pale, almost blue-green. It was first discovered in Labrador, Canada, by Moravian missionaries in 1770 who named it for the area. It is, however, referenced in legends by older Inuit tribes, and was known to be in use by the Red Paint people of Maine for over a thousand years. It became a popular gem in Europe in the eighteenth and nineteenth centuries.