Voyager 'Tambu' Asymmetrical Leather + Quartz Drop Slider Earrings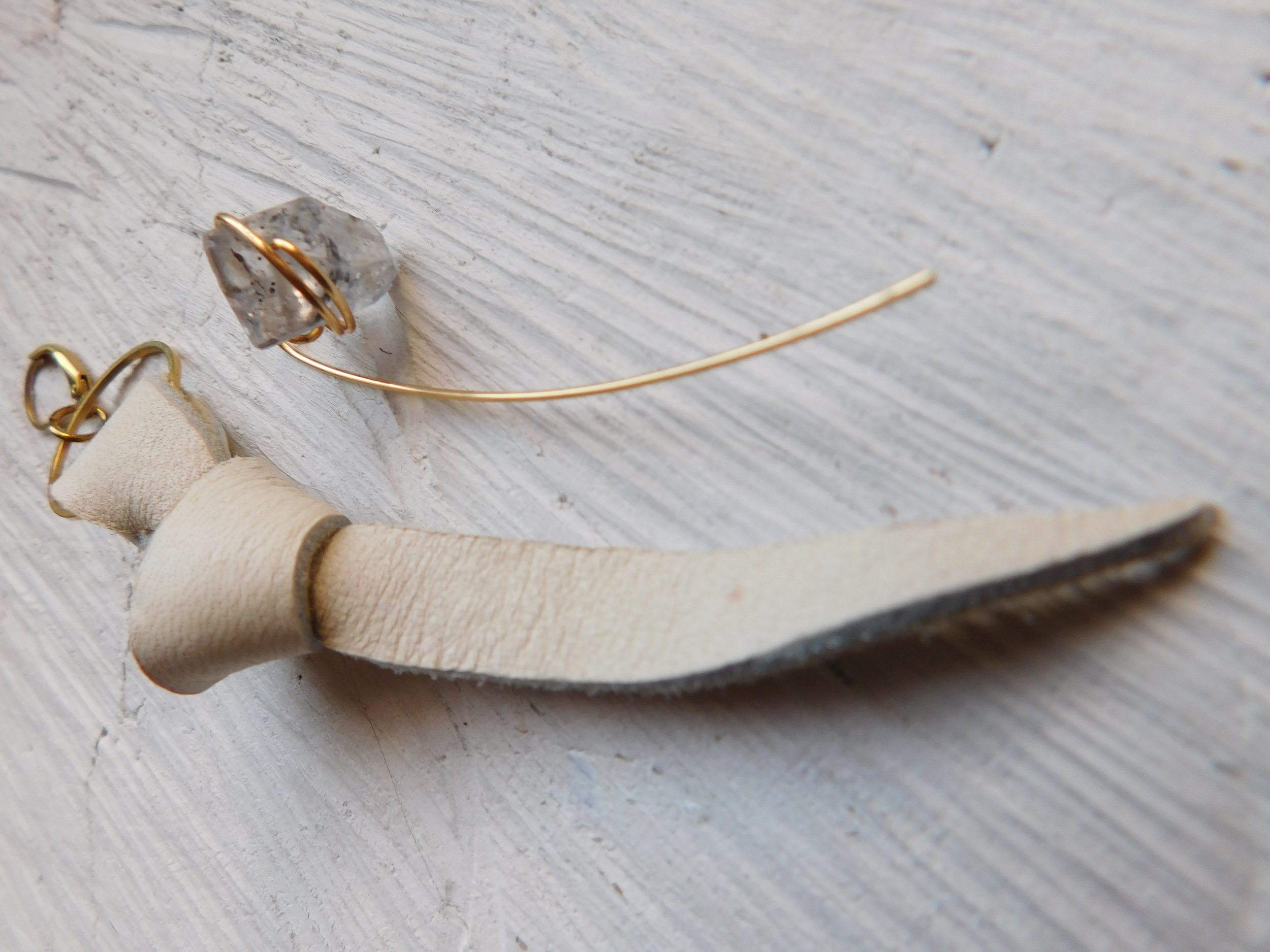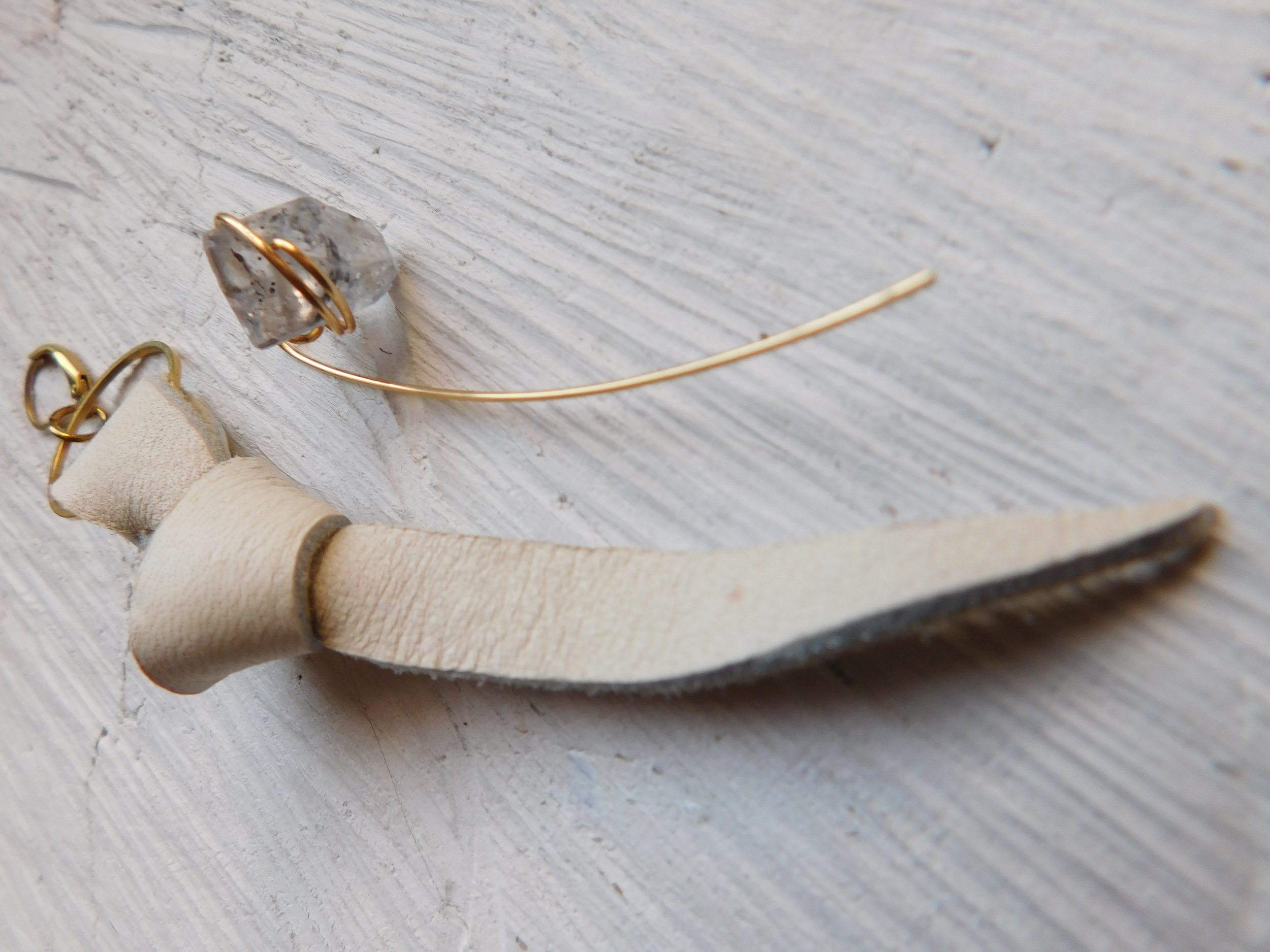 Voyager 'Tambu' Asymmetrical Leather + Quartz Drop Slider Earrings
The Voyager Collection - Inspired by world travels, a passion for fashion and design and a quest to develop statement pieces for the modern day voyager. Taking the wearer on a global journey where fashion meets culture and beyond.
These Asymmetrical Leather & Brass Wrapped Quartz Earrings are a stunner! Wear solo or as a pair!
Knotted leather earring 3.5"
Caged Quartz drop slider earrings 2" (including brass bar)
#Nomadic Beauty