Unbridled II. Turkana Tradebead - Tooth -Bracelet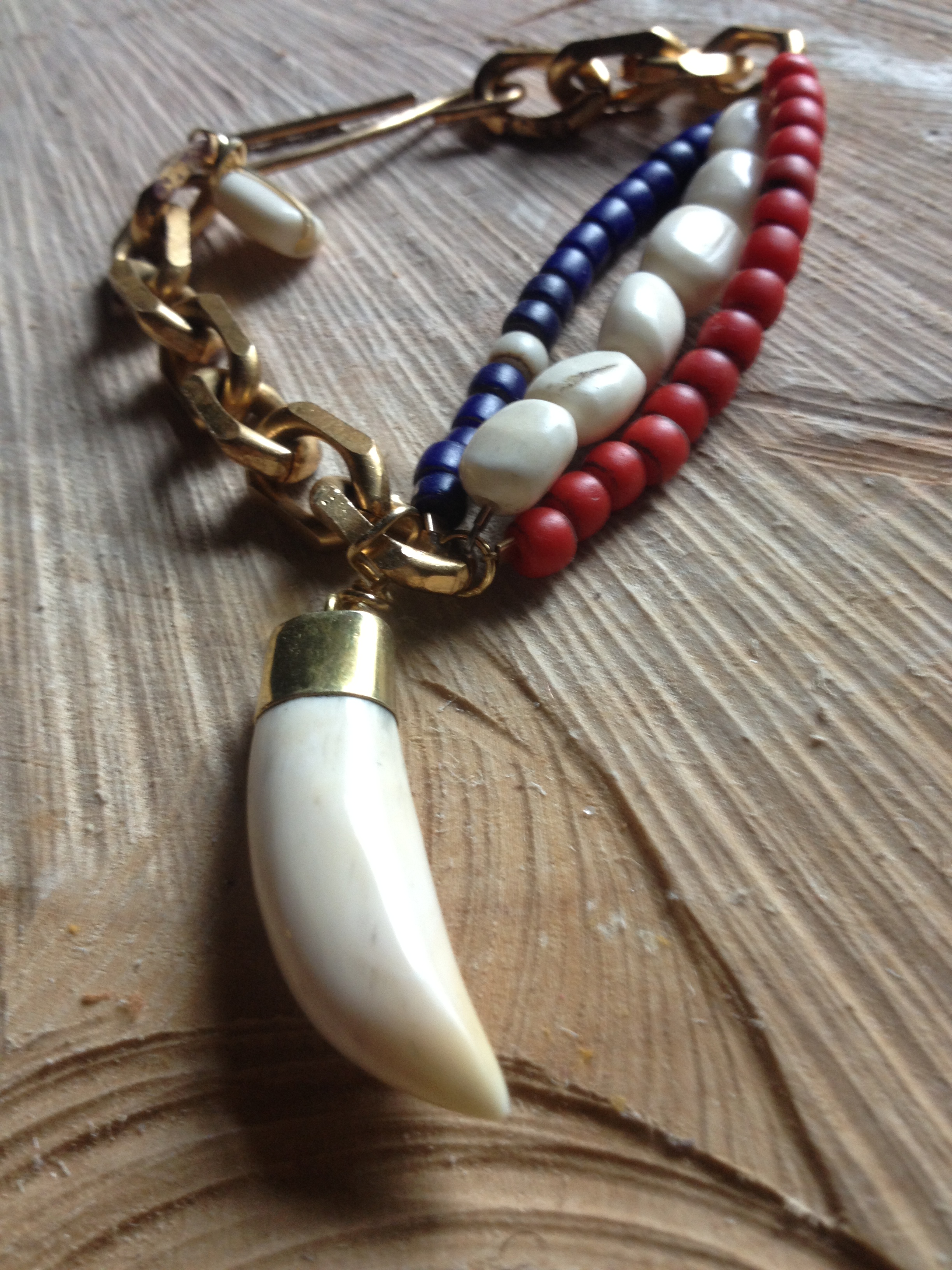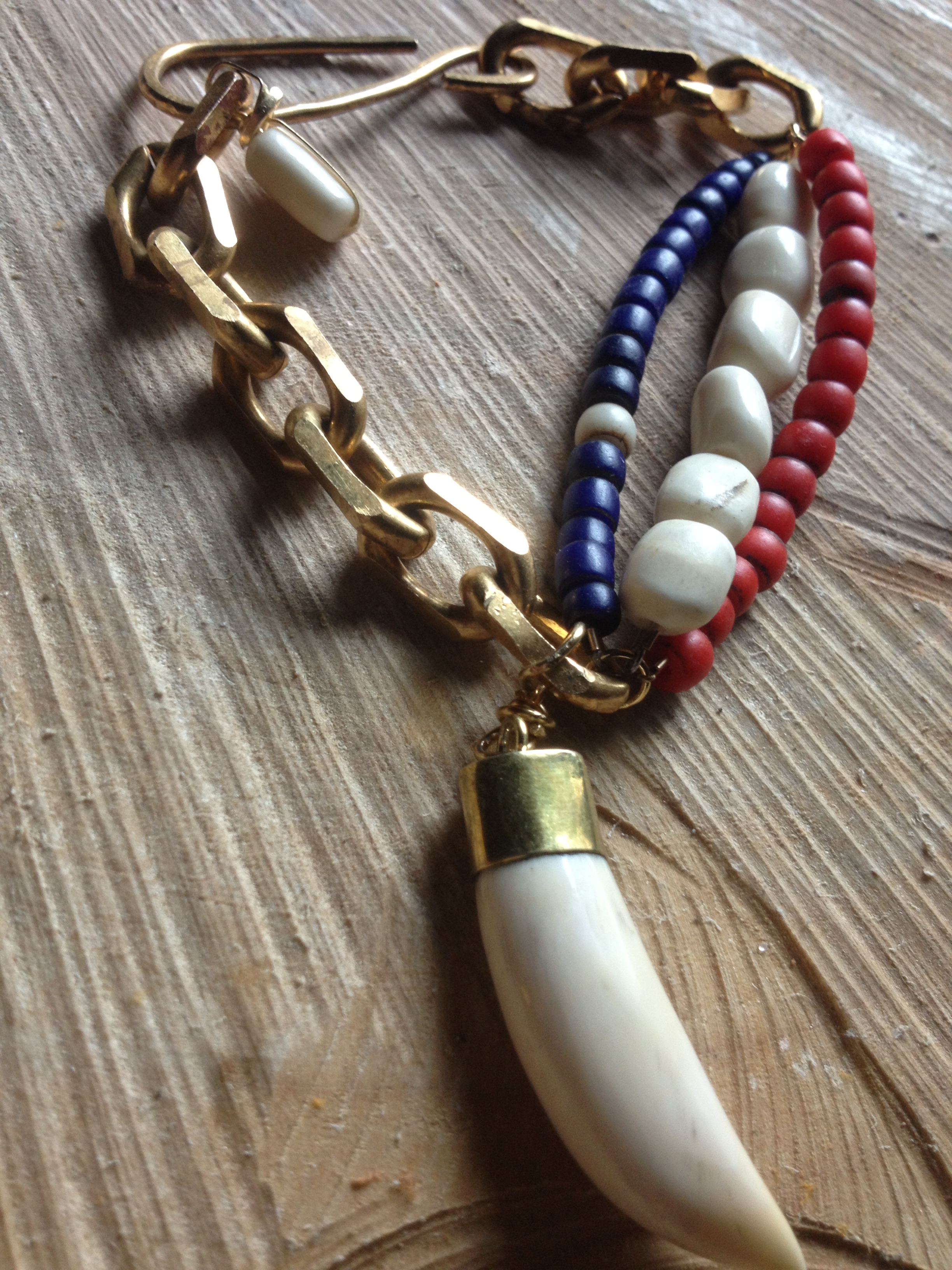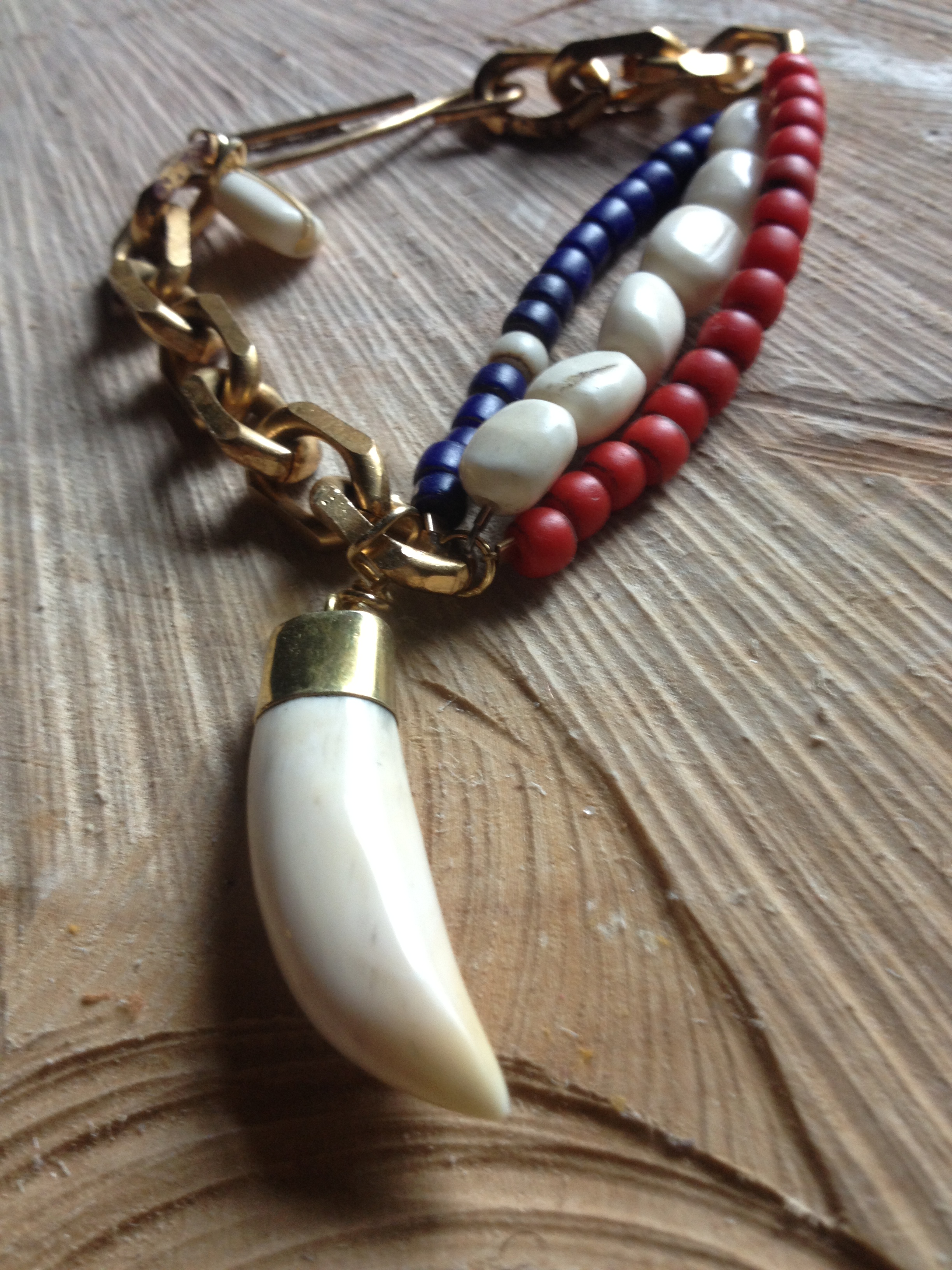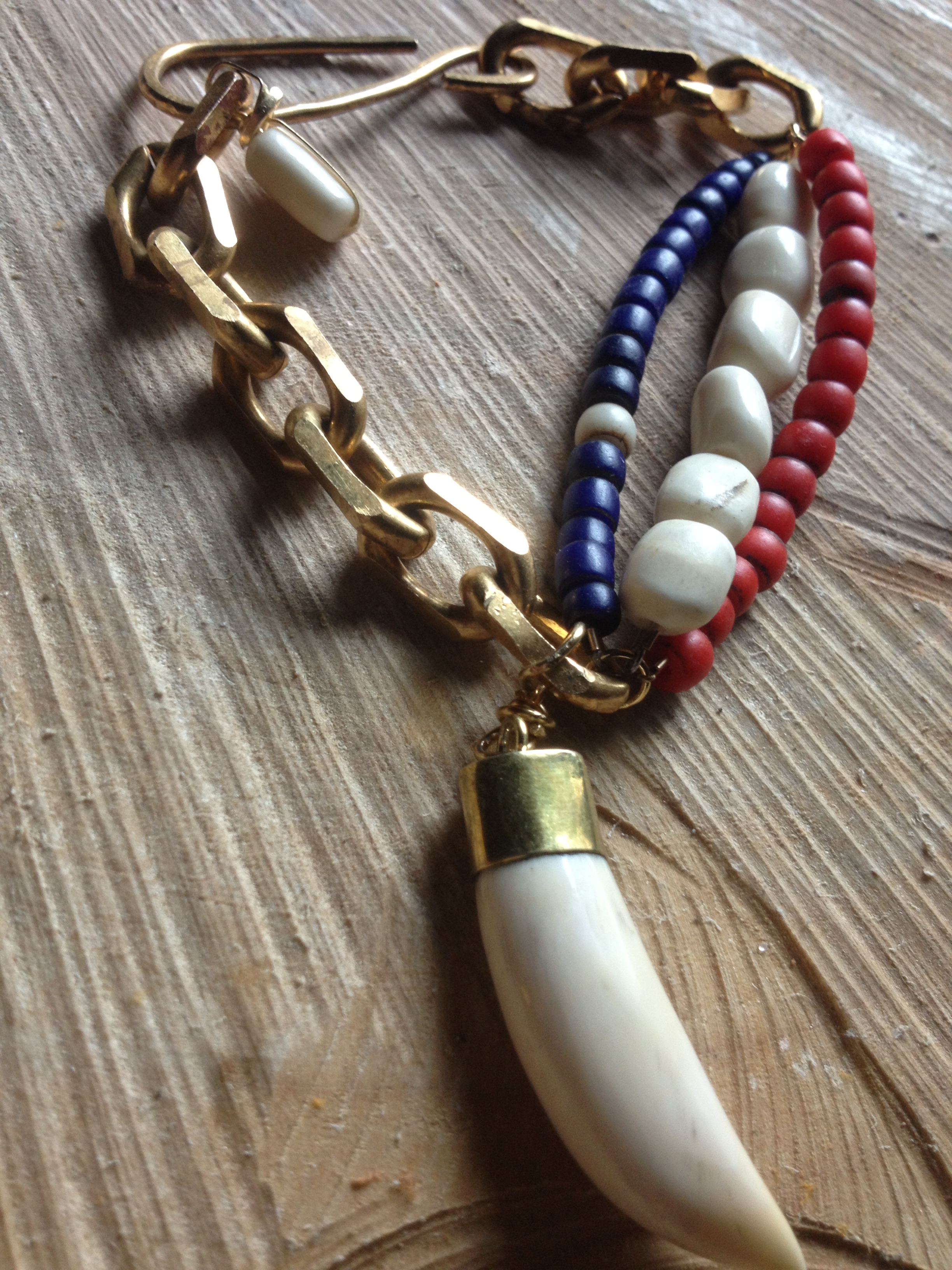 Unbridled II. Turkana Tradebead - Tooth -Bracelet
Unbridled II. Turkana Bracelet
Turkana trade beads in red and blue, bone, and camel tooth set in a brass bezel on heavy raw brass curb chain.
One of a kind authentic statement!
Adjustable in size with hand forged brass hook & bone detail
The Turkana are Nilotic people native to the Turkana District in northwest Kenya, region bordering Lake Turkana in the east, Samburu to the south, Uganda to the west, and South Sudan and Ethiopia to the north. They refer to their land as Turkan.