Turkana Camel Tooth - Small Brass link bracelet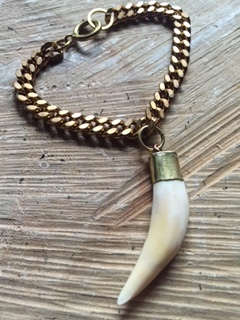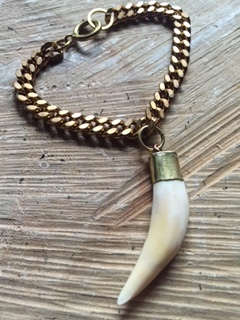 Turkana Camel Tooth - Small Brass link bracelet
< < < N O M A D I C V O Y A G E > > >
A Collection of Jewelry and leather accessories that take the wearer on a nomadic voyage where fashion meets culture and beyond.
Make a statement this season or make a friend a treasure for life with this majestic gem! The Turkana camel tooth brass link bracelet creates a nomadic vibe when worn in a concrete jungle.
Polished brass will patina to your liken over time…we do offer soft steel wool cloths for polishing brass…if you request one.
Tooth measures 1.5"
Nomadic Beauty
One Tribe!